Grandma Necklace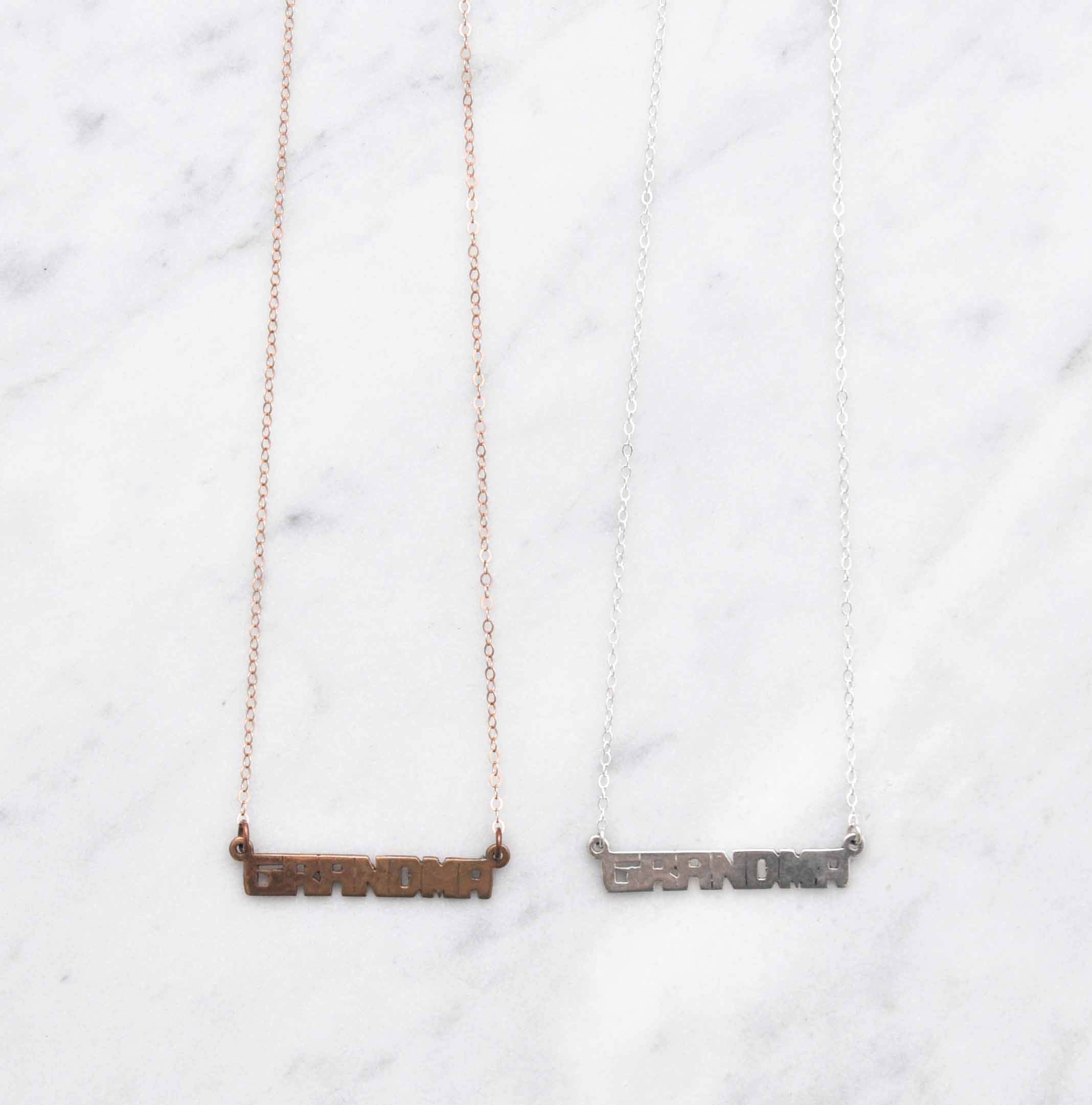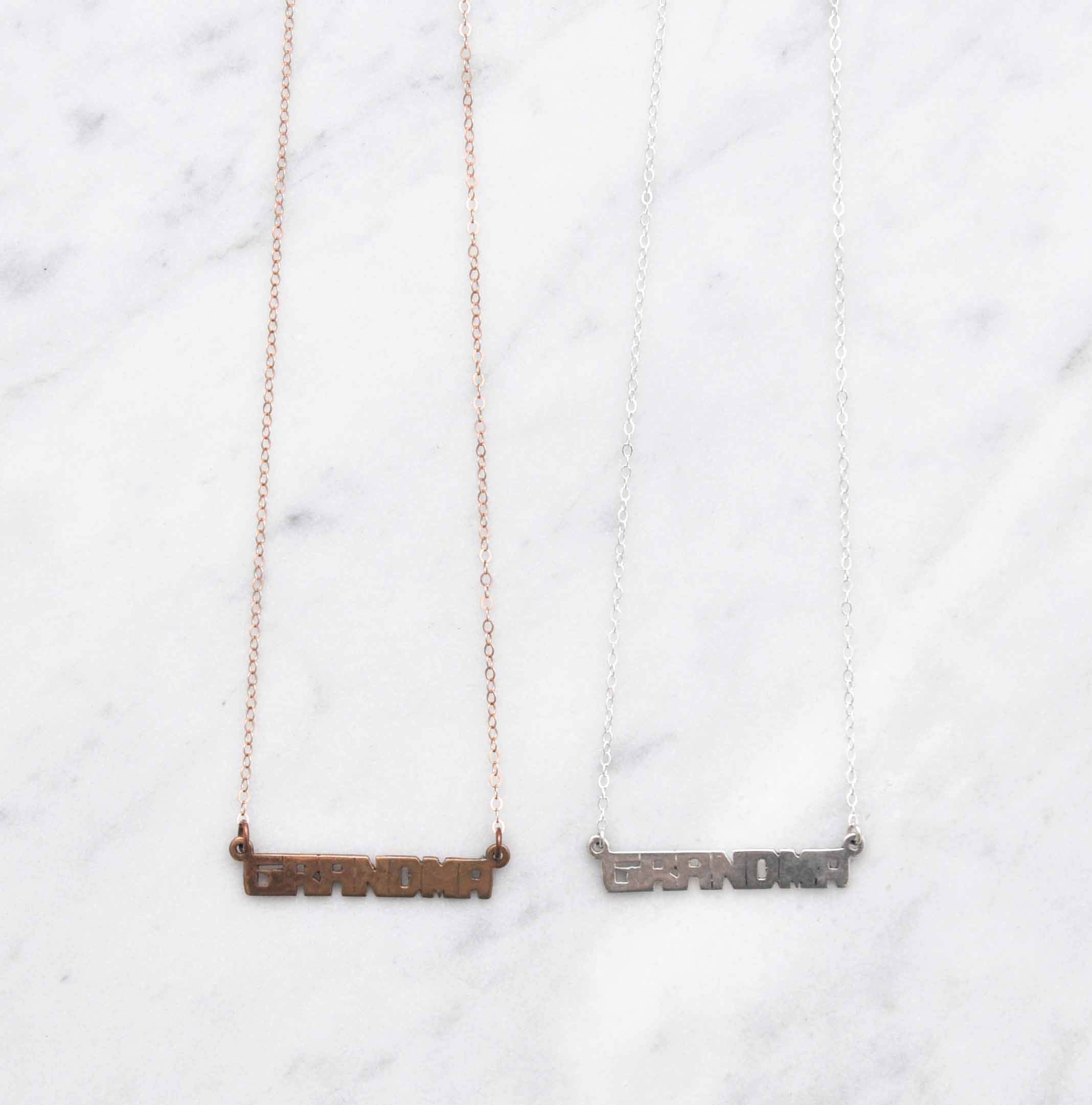 Grandma Necklace
Whether you are an actual grandma, a soon-to-be-grandma, or simply a grandma at heart, this one's for you!
The Grandma Necklace is from our Vintage Vaults Collection. Dusted off from the archive of a wax mold graveyard, each of these castings is hand picked by designer April Cromer. They are meant to instill upon the wearer a sense of wonderment and nostalgia.
Necklace length is 17". If you would like to make it longer please add on a chain extender for $6. Chain extenders add up to an additional 2" of length.
Please choose from the metal options listed above. All silver is sterling and chains are gold fill, rose gold fill, or silver which means that they will not tarnish or chip. Wear them all day long and in the shower, the pool, etc. These pieces are meant to be worn continuously!
Please be aware that some people have a reaction to base metals such as bronze. Should a problem occur simply paint the back side with clear nail polish, or email us and we will be happy to replace with it with a different metal.
For 14k gold or platinum please email us at hello@ladycromer.com for pricing and details.